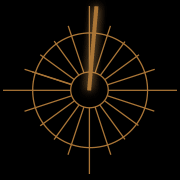 About Meridian Estate Greenhouses
Premium Bespoke Greenhouses
Meridian Estate Greenhouses is manufactured by BC Greenhouse Builders, a premium greenhouse fabricator in British Columbia, Canada.
Since 1951…
BC Greenhouse Builders has been developing and perfecting the outdoor garden room.  The first greenhouses were manufactured in wood and it quickly became clear that an aluminum frame structure would be stronger, better suited to North American climates due to its weather resistance and offer the best longevity.
The First Garden Room
The first garden room project was initiated by a customer in the 1980's who wanted a luxurious outdoor space similar to Amdega where they could enjoy their garden year round with seating and state of the art heating and lighting options.  One project turned into the next and we are now offering this exclusive collection to home owners around the world who are looking for a bespoke luxury product that will last forever.
The Strongest Luxury Greenhouses
This line of luxury greenhouses, garden rooms and conservatories is completely customizable and designed to withstand the strongest weather conditions and provide the most enjoyable climate controlled structure.
Pushing the Limits of Design and Strength
This project is a great example of where we are today. The Drakestone Rooftop Conservatory was installed on a 26-story building in downtown Dallas in 2019 with the highest integrity, wind loads, and structural strength.  A marvel in design, this structure with 20′ sidewalls has the strength to handle seasonal storms that frequent the area.  Please contact our head office to discuss your project at 1-888-391-4433.