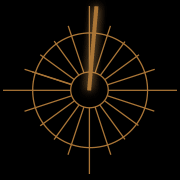 Pricing
Estimating Details
Completely Bespoke in Nature
Every Meridian Estate Greenhouse is designed with our customer's unique needs in mind.  As a bespoke project that is never replicated, there are many variables that can affect cost including size, scale, glazing, and decorative.  There are also factors beyond the structure itself including location, climate and environmental control systems that affect pricing.
We are often asked for a price per square foot but find that this is not an easy way to communicate price given our custom nature. Our estate greenhouses are designed and installed with the full force of our technical and design team, engineering specialists and project supervisors and often take two years to come to fruition.
To provide a view into pricing, here is a snapshot for our three framing types to give a reference point.
Grand Meridian
Size: 20' x 40' with 12' x 8' vestibule/portico
Glazing: High performance low-E double glass mixed with tinted roof sections
Decorative: Double storefront doors, custom slope hip roof, decorative wrap around gutters
Environmental Control System:  Motorized ridge vents, Micro Grow Greenhouse System, solar field, Exhaust Fan Systems, customized motorized shade system
Ballpark Price: $599,000
More Pricing?
If you would like to see more ballpark pricing, please view our Look Book.  Pricing tables are located on pages 32 – 34.  Please note that you can request pricing on any photo of this website by clicking through, filling in the form and submitting to our team.  Estimates will be returned within three to four business days.
There are many ways to design our greenhouses with our various framing systems to meet the needs and budget of every customer. Some customers will return to our standard hobby greenhouse frame and upgrade it with decorative pressure cap to achieve a more substantial look while others will add vestibules, porticos or breezeways to beautifully integrate a greenhouse on their property.  Connect with our team today to discuss your project at hello@bcgreehouses.com