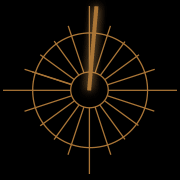 How Are We Different?
Simply put these structures are built for North American climates with the highest wind and snow loads, weather resistance and insulated double glass.  The insulating values for our glazing systems are second to none which includes high performance low E double glass, upgraded capping system, rubber gaskets and more.  Our heavy duty framing systems are significantly more robust than overseas offerings both in size, strength and ability to customize and provide wider spans, taller sidewalls and integration into any footprint.
Generally speaking our lead times and shipping are shorter than the overseas competition as the complete project is manufactured in North America with raw materials from North America.  These structures also include a project manager to assist with the installation and a lifetime warranty.
Design Build
For those customers who have seen a photo of an estate greenhouse and would like to start the design process, we will work directly with our customers to form a solid idea of their vision as well as the performance of the structure based on loads, and specifications for their location.   Initial sketches are provided as a launching point which begins an open dialogue with our customers until a successful result.
Typically, customers will send us a photograph of the location where the greenhouse will be situated, and we can render the proposed greenhouse into the space for full effect and understanding.
Collaboration Build
A collaboration build takes place with several interested parties and often includes an architect and general contractor.  With this approach, we typically receive a drawing package with approximate sizing and proposed style and design.  Our internal design team will then use these drawings to reimagine the project using our own systems and applying the "greenhouse layer".  We will redraw it as close to a match as possible using best practices with our manufacturing systems.
Once the design is approved, we will accompany the drawings with photos of other greenhouses with similar framing, and cross section pictures of the aluminum frames and provide ballpark pricing. Once approved, we then provide a complete proposal indicating costs, timeline, and installation information.
Installation Information – Project Supervision Only
Assembling Meridian Estate Greenhouses requires one or two factory installation supervisors to work alongside your local construction crew.  This greatly expedites the process and ensures the structure is assembled according to specifications and eligible for our lifetime warranty. A list to be provided by us of miscellaneous/requires materials that may be out of the scope of a typical construction project:
3-4 skilled labour (carpenter/helper/handy types) for 10 hours per day, for a number of days (depends on the scope of the project).
Various ladders, rolling/fixed scaffolding, workers to have their own tools, power to site with extension cords.
We provide a list of miscellenious/required materials or tools to complete the job.
We provide warrantee on the installation and carry insurance for our installers.
Not provided with installation: unloading of materials and equipment when they arrive on site, or connections for electrical, plumbing and gas.
Complete Factory Installation
Meridian Estate Greenhouses will supply a complete installation team that constructs the project from start to finish excluding the foundation, electrical, plumbing and gas connections.
In both options, we will work with tradespeople to coordinate how services will interface with the structure and equipment such as electrical, plumbing, and heating and cooling.
As a commitment to our customer's complete satisfaction and ensure quality, our team pre-assembles the structure in our production shop to be certain that all parts and pieces are accounted for and in working order prior to delivery.