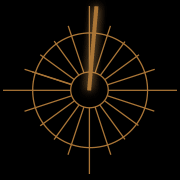 Design
Beyond the Standard Greenhouse
The Meridian Superior frame is a popular choice with homeowners who wish to match the design of their home and create a beautiful living and growing space. This frame offers a more substantial, high end appearance without the look of exposed exterior fasteners. The Superior frame is a significant upgrade from our hobby greenhouse frame with a more affordable price point but still offers a functional interior bolt track system that allows shelves, lighting, or baskets to be placed where you choose.
Performance
Thermally Improved
Temperature Control
Our proprietary glazing bars offer multiple advantages to the homeowner which include a weather tight seal which helps to maintain the optimum temperatures inside the greenhouse as well as reduce condensation. Our active weep system expels moisture to the exterior of the greenhouse.  Thermally improved, the framing system allows for enjoyment in every season.  Meridian Superior frame is offered with insulated double glass panels or a combination with highly energy efficient fivewall polycarbonate.
Environmental Control Systems
The objective for these greenhouses is to be adaptable to create any growing environment.  Whether you are over wintering plants in a cool house environment or tropicals in a hot house, these structures will maintain even temperatures for optimum growth with effective heating and cooling systems.
Engineering
No detail is overlooked
Connect with our design team with existing architectural plans or create a completely bespoke project. Our team will provide complete engineered drawings for your building permit submittal package.  The engineered drawings will indicate exact foundation sizes and connection details along with identifying the ideal location of services such as electrical, gas and water.
Accessories
This Meridian Superior Features the Following:
Upgraded commercial double storefront doors with custom kick panel
Decorative gutters with 2-inch downspouts
Custom double glazed panels with an option of fivewall polycarbonate roof
Entry vestibule
Gallery
More Meridian Superior Greenhouses