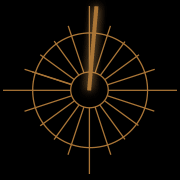 Greenhouse Frame Options
The frame of each estate greenhouse can be designed to match the architecture of your home and can suit any existing foundation. The Meridian collection is the ultimate in elegant design while maintaining all the functionality of a full greenhouse environment. In this collection, the frame is the strength as well as the beauty.  These fully engineered structures comply with wind and snow loads in all states and provinces.
Design Considerations
With the strength inherent in our Meridian frames, the door is open to a wider range of design options.  Heavy duty tubular frames affords the flexibility in design.  Spans of glass up to 32″ wide or more allow for more light transmission and a cleaner aesthetic.
Infrastructure
Our proprietary glazing bars offer multiple advantages to the homeowner which include a weather tight seal which helps to maintain the optimum temperatures inside the greenhouse as well as reduce condensation. Additionally, our interior bolt track system in our Meridian Superior line provides endless shelving and staging opportunities.
Meridian Luxury and Grand Meridian models offer deeper tubular frames allowing for larger spans and a cleaner look.  The high style looks of the Meridian Luxury and Grand Meridian frames are embraced with the potential to hide wiring or conduit inside of the tubular extrusion. Without an internal track bolt system, the interior of the greenhouse is emphasized with minimal lines for a truly clean and contemporary look.
Trussing and support purlins can range between tubular webbing with hidden fasteners, channels with gusset plates for a chic industrial look or a combination for a low profile look to match your vision. Great care is taken to create the high style effect you are looking for.